EDV Result 2013 has been published on May 1st 2012.
If you have any queries regarding EDV RESULT 2013, then do post here or you can directly visit the following site for your EDV RESULT 2013 ( DV lottery 2013).
U.S. Department of State Electronic Diversity Visa Entrant Status Check Web Site for DV-2013.
DV-2012 Entrant Status Check Instructions
Please be sure to have the Entrant's Confirmation Number, Last Name/Family Name, and Year of Birth in order to check the entrant status online.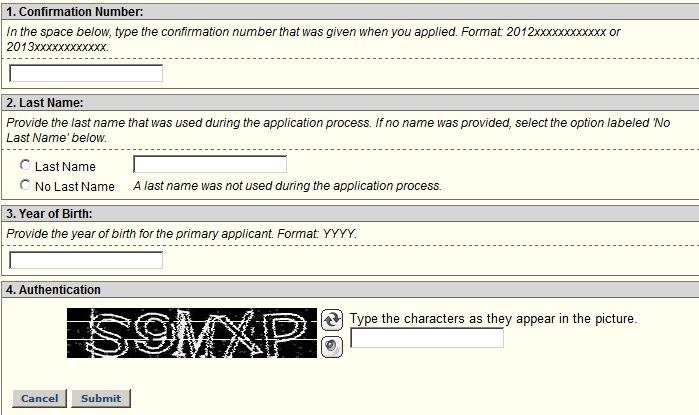 4)To check yr DV Lottery Result Goto official
US Diversity Visa
Website.


Last edited by Formatted on 14th May 2012, 10:16 am; edited 1 time in total