Summer 2011- May drive

MBA- I semester

MB0041- Financial & Management Accounting –4 Credits

Book ID- ( B1130 )

Assignment Set 1- (60 Marks)
Note: Answer all the questions.
1. Accounting Principles are the rules based on which accounting takes place and these rules are universally accepted. Explain the principles of materiality and principles of full disclosure. Explain why these two principles are contradicting each other. Your answer should be substantiated with relevant examples. (10 Marks)
2. Journalize the below transactions, prepare relevant ledger accounts and finally trial balance.( 6+6+3 = 15 Marks)
M/s Ventak Enterprise Pvt Ltd.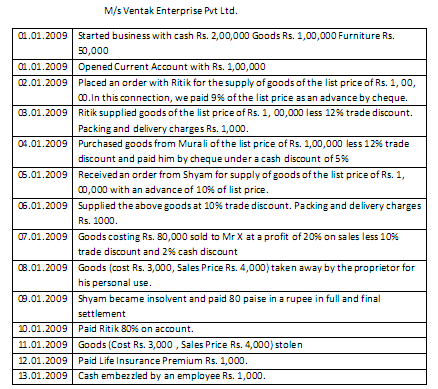 3. Explain any two types of errors that are disclosed by trial balance with examples and rectification entry.
Note - Avoid giving examples given in the self learning material. (10 marks)
4. Let us assume you have been recently appointed as Management Accountant of a small but upcoming firm. Your immediate supervisor has asked you to prepare certain financial ratios from the balance sheet of one of their clients M/s Vinod Enterprise.
5. A friend of you has approached to help him out in setting his books of accounts in order. Unfortunately he is struck with difference in trial balance. Help him in redrafting the trial balance. (5 Marks)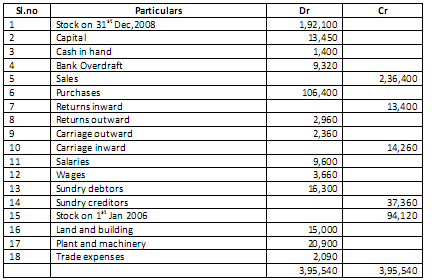 6. Explain the accounting treatment of bad debt and provision for doubtful debts with suitable example. (10 Marks)